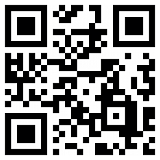 Home
Apple and Android App download for controller side
You can absolutely use web browser of mobile phone to control remote computer. However you can get the best experience by creating or downloading App for your mobile phone.
Create App on iPhone/iPad
Download App for Android

Open 'Home Page' with the built-in browser Safari.
Clicking the tool button on the bottom of Safari. (Marked with red arrow in the diagram below)

Selecting "Add to Home Screen" in popup dialog, please refer to the diagram below.

Done. You can find the added App in home screen. To switch between landscape and portrait mode, please use the system auto-rotation feature.



Use App on Android device, please download and install apk. Swithing between landscape and portrait mode automatically.
Clicking to download
Or scan QR code to download

Operation instruction for mobile device.